Monday, March 25, 2019
Orchestra Baobab saxophonist Issa Cissokho dies
Acclaimed Senegalese saxophonist Issa Cissokho has died. A core member of the legendary Orchestra Baobab, Issa played with the group from their early days right through to their 2017 album Tribute to Ndiouga Dieng.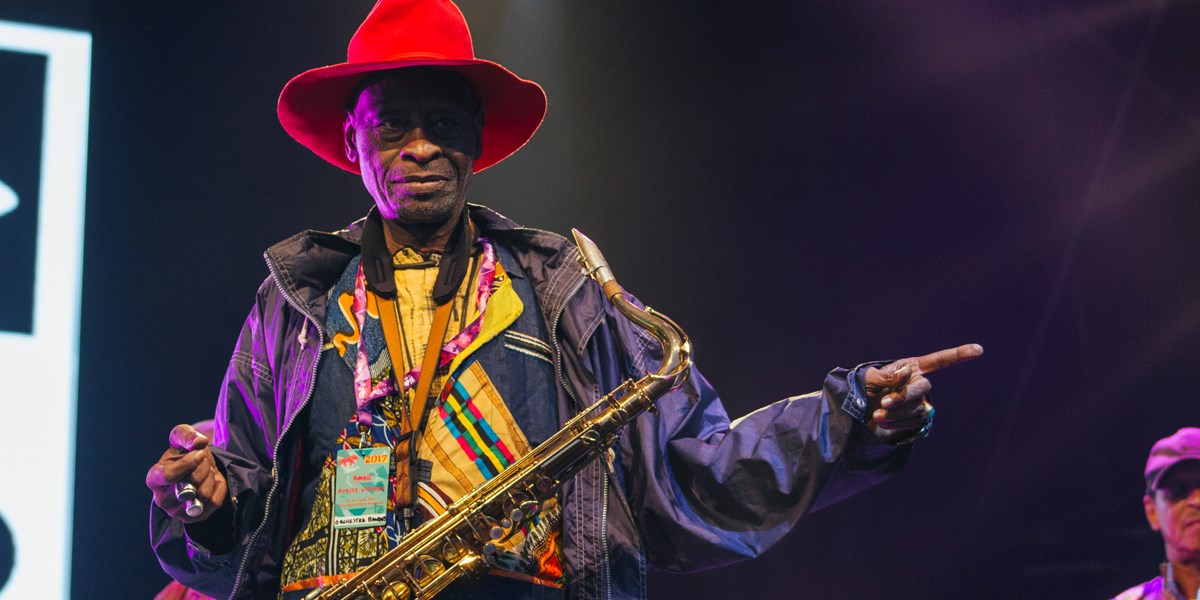 Issa performing at WOMAD 2017 with Orchestra Baobab ©Tom Askew-Miller
Descended from a Malian griot family, Issa Cissokho felt 'being born in a griot family is like being part of a family business'. His father was a gifted guitarist and his mother a singer. Intending to follow in the steps of his father, guitar was his first choice of instrument, having become proficient in djembé and tama (talking drum) at a young age. Travelling to the music department of the Maison des Jeunes in Dakar, he discovered there were no guitars available. He tried out a saxophone and that was that. 
A longstanding core member of the fluctuating Orchestra Baobab line-up, Issa has explored Mande, Wolof and Cuban forms with the group, touring the world in the process. The band resisted stiff competition from mbalax music of the 1980s, Youssou N'Dour (with whom Issa would eventually collaborate) and in the early days their original inspiration (and source of some founding members) Star Band. Orchestra Baobab, true to their namesake (baobab trees are some of the longest-living flowering plants documented), have attained legendary status, with the charismatic Issa and his fiery saxophone playing always at the fore. 
Full obituary in the June issue, out May 10.