Wednesday, March 13, 2019
Premiere: Labelle - 'La Vie'
By Jim Hickson
Listen to 'La Vie', the new track from Labelle and his own orchestra, the Orchestre Univers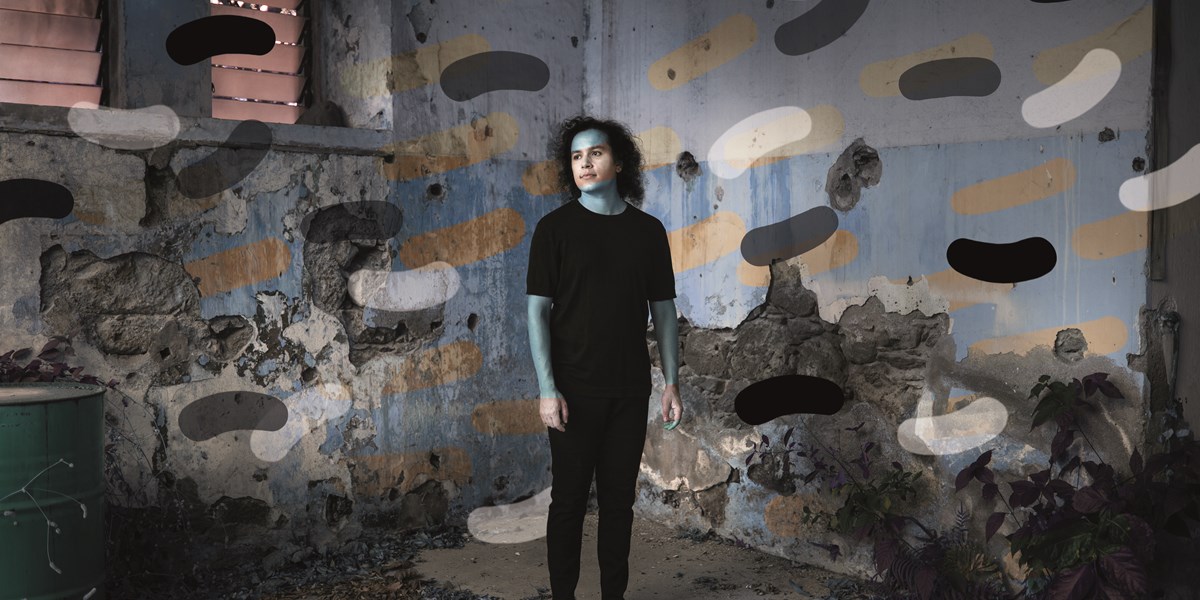 © Romain Philippon & Gabrile Manglou
Réunionese sound voyager Labelle has released his latest track, entitled 'La Vie'.
The piece, which is the closing track on Labelle's upcoming album Orchestre Univers, brings together the Hindustani mohan veena (slide guitar), maloya rhythms and cues from Stravinsky to create hauntingly atmospheric washes of sound that perfectly evoke the intergalactic theme.
The album, released April 5, is an exploration of electronic, classical and jazz music grounded in the traditional maloya and séga styles of the Indian Ocean island. Written specifically for Labelle's newly-created Orchestra Univers and recorded live in La Réunion, the album proposes a contemporary art music that stays relevant to the island's roots.
You can listen to 'La Vie' below, and you can pre-order the album on Bandcamp.