Tuesday, September 11, 2018
Randy Weston obituary – 'A towering figure in jazz and world music'
By Tim Cumming
We remember the life of jazz pianist Randy Weston, who did much to raise the awareness of Morocco's Gnawa music.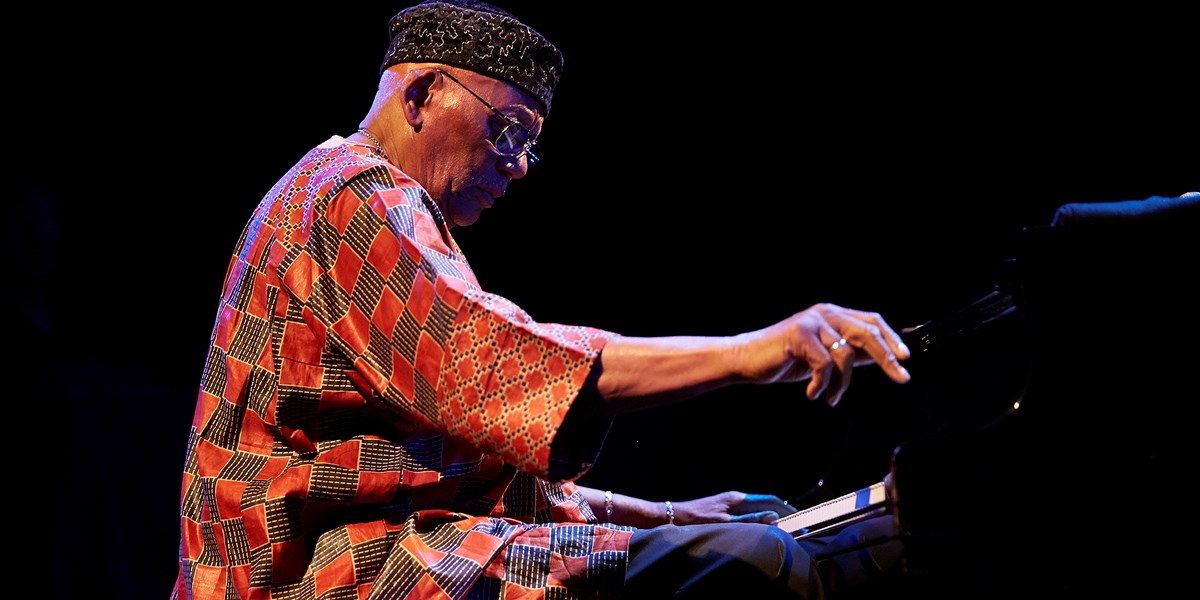 ©Roger Thomas
As a musician who stood six-foot-seven over his instrument, Randy Weston, who died in Brooklyn on September 1 aged 92, was a towering figure in jazz and world music, and a jazz pianist of great stature in the tradition of Duke Ellington and Thelonius Monk.
Born April 6 1926, he met many of his early jazz heroes at his father's Brooklyn restaurant before moving to the Berkshires, where he began studying African music at The Music Inn. His debut album, Cole Porter in a Modern Mood, came out in 1954, and he was voted New Star Pianist in Downbeat's International Critics' Poll the following year. By 1960, he was working with poet Langston Hughes on the Uhuru Afrika suite, and three years later visited Africa for the first time. In 1967, a long trans-continental trek through Africa ended in Morocco, where he stayed, living in Tangier for five years and running his African Rhythms Club, where Chicago blues was set beside a range of African styles.
Soon, Morocco's Gnawa musicians entered his musical consciousness, with his bestselling album, 1972's Blue Moses, featuring two Gnawa-infused tracks. There are outstanding recordings from the 1990s, too – the Grammy-nominated The Splendid Master Gnawa Musicians of Morocco (1994), recorded at the hotel La Mamounia in Marrakech, and Spirit! The Power of Music recorded in Brooklyn in 1999. With Tangier's Dar Gnawa group, he performed at Canterbury Cathedral in 2002, and in 2016, the year he released his 50th album, The African Nubian Suite, he also delivered a compelling set with his trio and mâallems Abbas Baska and Abdellah et Gourd at the Gnawa Festival in Essaouria. He is survived by his wife and three daughters.