Wednesday, February 17, 2021
Sissoko's inter-generational kora connection
Malian master of kora collaboration, Ballaké Sissoko, premieres a new video for the title-track from his forthcoming long-player, Djourou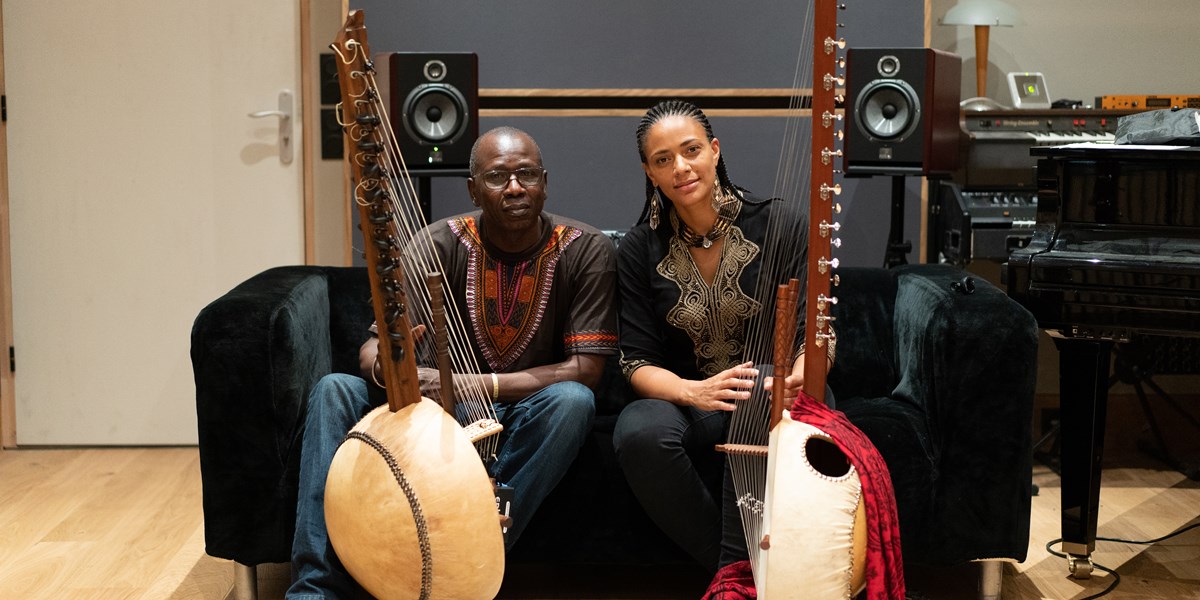 Ballaké Sissoko and Sona Jobarteh (photo by Julien Borel)
Check these fresh visuals featuring current Songlines cover star, Ballaké Sissoko, performing the title-track from his forthcoming album, Djourou, a duet with female kora player Sona Jobarteh.
Ballaké specifically sought out Jobarteh with a wish to connect with a younger generation of kora players, and to reacquaint them with their common forebears. 'Djourou', a Bambara word meaning string, refers not simply to the 21 strings of a kora, but also to the ties which connect Sissoko to the guest musicians collaborating on his new album.
A Beginner's Guide to Ballake Sissoko appears in the March 2021 issue of Songlines, out now. Never miss an issue – subscribe today!
Watch