Thursday, November 25, 2021
The 10 Best Albums of 2021
Featuring outstanding albums from Susana Baca, San Salvador, Ben Aylon, Arooj Aftab, John Francis Flynn, and more...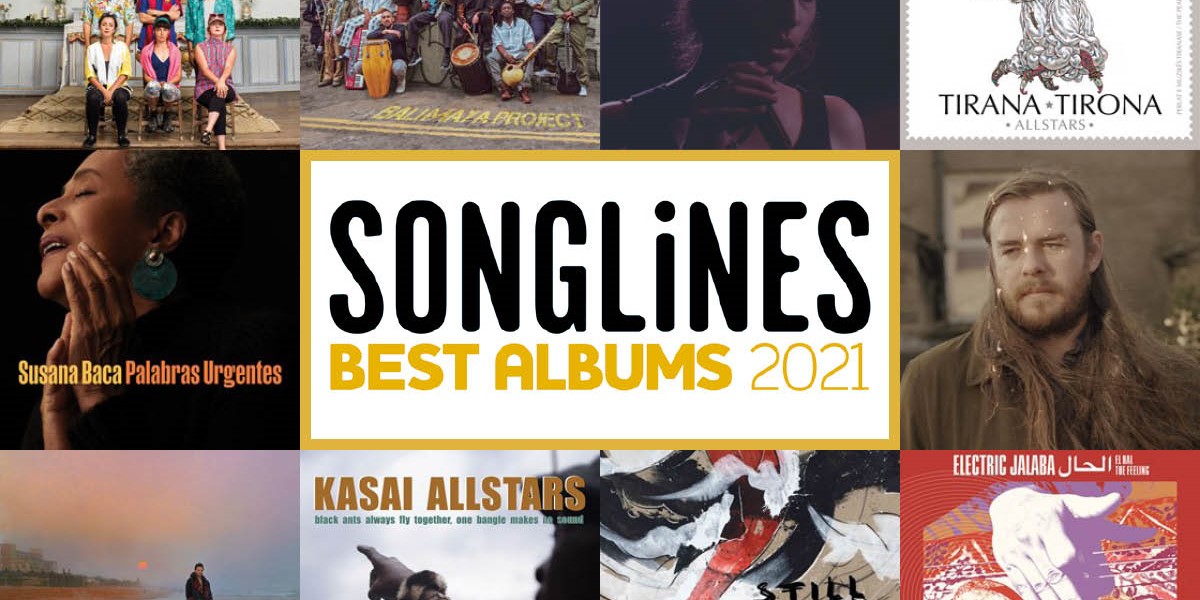 Editor Alexandra Petropoulos and Editor-in-chief Simon Broughton have chosen their 10 favourite albums from 2021 and you will be able to read their personal responses to each of these albums in the January issue of Songlines. Below are the 10 albums accompanied by extracts from their original reviews. To enjoy Songlines reviews wherever you are, consider subscribing to the Songlines Reviews Database

Justin Adams & Mauro Durante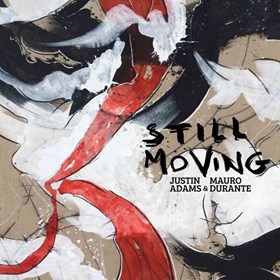 Still Moving Ponderosa Music Records
Adams has long been a bold and adventurous serial collaborator but this album with Mauro Durante – leader of Italy's premier taranta and pizzica band Canzoniere Grecanico Salentino – ranks among his finest achievements. The opener 'Dark Road Down' starts with a haunting desert blues guitar motif that swiftly turns into a ZZ Top boogie before Durante sings a keening melody on which the zephyrs carry the chants of the Maghreb across the sea to the heel of southern Italy. There are traditional Italian work songs ('Amara Terra Mia') and old Carter Family favourites ('Little Moses') as well as original compositions on which the duo create a heady Mississippi-to-Mediterranean blues trance with influences as diverse as garage rock and avant-garde contemporary classical thrown in for good measure. Nigel Williamson

Arooj Aftab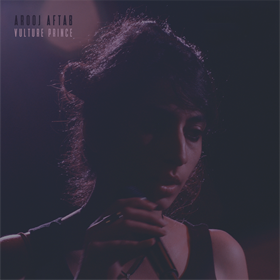 Vulture Prince Arooj Aftab
Pakistani-American singer and composer Arooj Aftab weaves the Hindustani vocal tradition into exquisite arrangements that are mournful but moreish, creating an enchanting record expressed in a striking minimalist-folk style.
Vulture Prince, Aftab's third album, is dedicated to the memory of her late brother and displays a restraint that may speak to her grief. Percussion is rarely deployed. Propulsion comes instead through implied grooves, such as the harp and double bass lilt of 'Baghon Main', which features a beautiful violin solo by Darian Donovan Thomas. Aftab uses space artfully. Her vocals are often absent from the arrangement for longer than you might expect, and are all the more moving for this sparseness. Liam Izod

Ben Aylon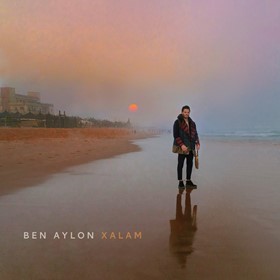 Xalam Riverboat Records
What stands out is how seamlessly Aylon has absorbed the essence of different West African styles – from Mande griot music to Senegalese mbalax via desert blues – and distilled them into a unique and highly compelling montage to emerge as the blackest toubab (white man) in West Africa. Nigel Williamson

Susana Baca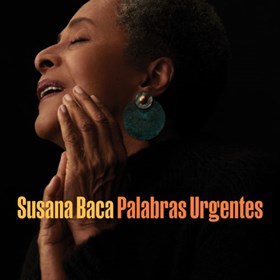 Palabras Urgentes Real World
There is fire in Baca's belly, with songs paying homage to South America's female guerilla fighters and tracing Afro-Latin heritage through tango, milonga, cueca and landó. Snarky Puppy's Michael League is on production duty and deftly adds touches of donkey jawbone, marimba, and so much more to give depth to these songs without ever getting in Baca's way. It's a glorious testament to the continuing mission of Baca's to preserve and project Afro-Latin culture. Russ Slater

Balimaya Project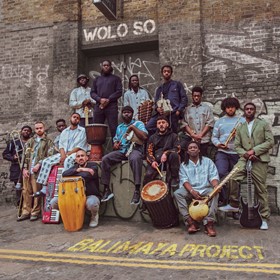 Wolo So Buda Musique
Five years in the making, this debut album by the Balimaya Project (balimaya meaning 'Essence of Kinship' in the Maninka language) is stunningly potent. It exudes quality from the kora and balafon intro of opening track 'Balimaya', as it slams into an ultra-tight jazz arrangement, to the triumphant anthemic coda, which emerges from some fine percussive West African wizardry on the final track 'Dakan'. Max Reinhardt

Electric Jalaba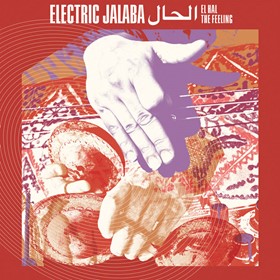 El Hal Strut
El Hal/The Feeling is the first album in five years from the Anglo-Moroccan septet, led by the gimbri and voice of Simo Lagnawi, and produced by bassist Olly Keen in their South London studio. Gnawa lovers will rise up to salute the tribute here to the late maalem Mahmoud Guinea on the dubby, escalating earworm that is 'Daimla', while some pulsing motorik-meets-Gnawa dub opens the album with a flourish on 'Tora Tora', the band deftly moving from a driving synth bassline to voice and handclaps, electronics moving woozily through the background. 'Cubaili Ba' features a Juno synth lead line and Dave De Rose's drums set to a call-and-response vocal, while 'Agia Hausa' sets Lagnawi's gimbri against Senegalese mbalax-inspired rhythms and the hypnotic 'Hindewu' mixes in pipes. Tim Cumming

John Francis Flynn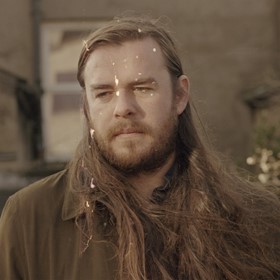 I Would Not Live Always River Lea Recordings
In its sound design, Flynn's debut shares the drone cosmology of Lankum, for whom he opened on their 2019 tour. The push and pull between tradition and innovation is all over this record. The three-part song cycle 'Bring Me Home' begins with the kind of disconcerting, subliminal electronica you'd find on Throbbing Gristle's setlist, or in the outer realms of German Krautrock, mixed with powerful vocals and spare acoustic backing. This is a distinct and innovative debut, and an excellent addition to River Lea's innovative artist roster. Tim Cumming

Kasai Allstars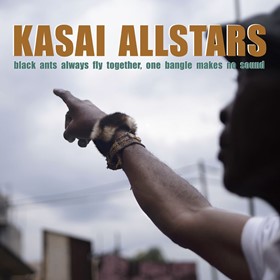 Black Ants Always Fly Together… Crammed Discs
Along with the magnificent Konono No 1, Kasai Allstars played a key role in the Congotronics movement, creating wild, hypnotic music in which electric guitars were matched against amplified and distorted likembé (thumb piano), xylophones and insistent chanting vocals. They may have been influenced by traditional styles, but they appealed to fans of electronica and alt-rock as well as African music. Now, 13 years on from the release of their snappily-titled debut In the 7th Moon, the Chief Turned into a Swimming Fish and Ate the Head of His Enemy by Magic, comes their fourth album, in which drum programming is now introduced into the mix. Robin Denselow

San Salvador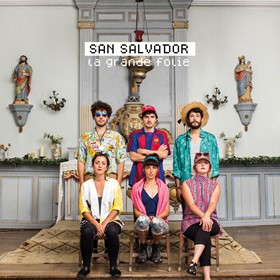 La Grande Folie Pagans
Their methodology is encapsulated in that first concise opener: the harmonies, the hand-clapping, the battering of drums, the onomatopoeic circular improvisations around single phrases, often sung in their own adapted Occitan dialect, all welling up into a frenzy of vocal energy. I defy anyone to listen to this album without so much as a frisson. Astonishing stuff. Mark Sampson

Tirana-Tirona All Stars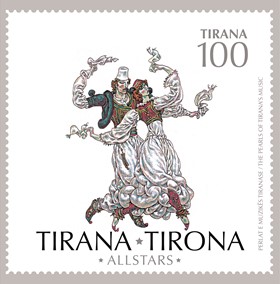 Tirana 100 Municipality of Tirana
Over the last half a century or so there have been many attempts to reveal 'Europe's unknown music,' which usually turns out to be the polyphonic music of southern Albania, which is indeed very fine, but by now hardly a secret. Here, though, is an album of strikingly beautiful Albanian music that truly is a well-kept secret, barely known to the world beyond. There is a belt of musical culture that stretches through the towns of Ottoman European possessions, from northern Bosnia to southern Bulgaria, where maqam- based melodies and Western harmony combine and accommodate one another, marked by emotionally expressive singing and subtle phrasing. The Allstars perform a specific variety, stemming from the capital city of Tirana, but familiar all over central Albania. Kim Burton