Thursday, January 9, 2020
Using Songlines in the music classroom
Music Teacher magazine looks at how Songlines – and world music – can be important tools in music education. Read for a 20% discount on subscriptions to Music Teacher!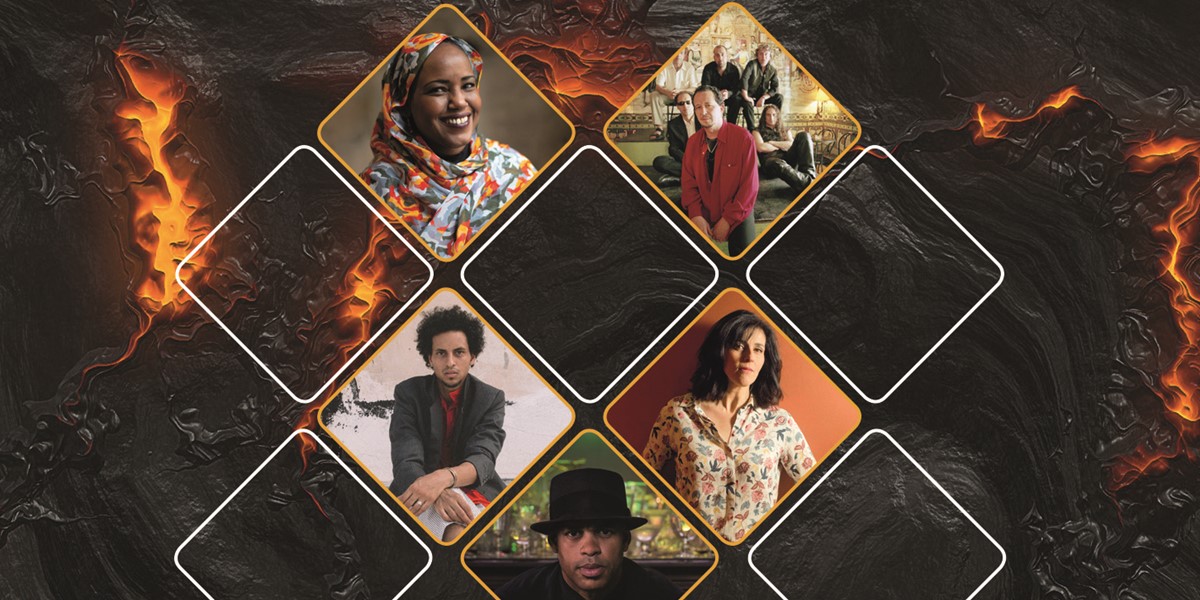 Jane Werry, from our sister magazine Music Teacher, suggests some handy ideas for how music teachers can use Songlines' Top of the World covermount CD from issue #154 to engage students with world music in the classroom:
Track 1: Roberto Fonseca, 'Aggua'
This immediately engaging Cuban track could spark a great improvisation activity. Use the vocal refrain 'Pa la rumba vamos ya, que yo quiero guayarachar' to punctuate improvisations using notes chosen from C, D, E flat, F and G over a salsa rhythm based on a son clave pattern.
Track 2: El Khat, 'Ya Raiyat'
Based on a Yemeni folk song, this track features junk instruments including the kearat (a banjo-style bass made from a metal bowl), plastic containers and a cello made out of a saucepan. Challenge your class to make instruments out of found objects to make their own version of a song.
Track 3: Radio Tarifa, 'Rumba Argelina'
This Spanish song shows the Moorish and Jewish influences on flamenco and features parallel textures: listen for the flutes playing in octaves with the bass shadowing their line far below. When the backing voice comes in, it moves in parallel thirds. Students could practise creating parallel harmonies with different intervals.
Track 4: Xylouris White, 'Inland'
This Greek/Australian duo create jazz/rock/Greek fusion. Based over an unchanging riff – why not work out the ascending and descending forms of the riff by ear? – this is an exercise in how to build up layers of texture.
Track 5: Asmâa Hamzoui and Bnat Timbouktou, 'Foulani'
This is an example of Gnawa, a North African tradition of Islamic spiritual songs, dances and poetry. Listen out for the interaction between the voices, with different calls and responses.
Track 6: Malinky: 'The Groves of Donaghmore'
This Irish folk song shows off the beauty of the Dorian mode. Improvise a melody using D to D on white/natural notes only, and add an accompaniment with broken D minor and G chords using harp and guitar sounds.
Track 7: Souad Massi: 'Yadra'
Souad Massi sings in the North African Berber language. This song could be a great stimulus for improvising melodies and accompaniments using the notes of a pentatonic scale.
Track 8: DJ Dolores: 'A Casta'
Part of the manguebeat movement in the 90s, DJ Dolores combines regional Brazilian rhythms with hip-hop, funk and EDM. The punchy brass riffs from this song would be great to play by ear.
Track 9: Aziza Brahim: 'Hada Jil'
Translating as 'This Generation', this song demonstrates Brahim's fusion of traditional Sahrawi (Western Saharan) music with reggae and Malian guitar. Recreate the simple bass riff in semibreves with reggae chords on beats 2 and 4.
Track 10: Lankum: 'Bear Creek'
A traditional fiddle tune from Missouri in a contemporary Irish folk arrangement. Listen for how a sense of excitement builds up through a thickening texture using uilleannn pipes, accordion and guitar, together with a controlled accelerando.
Track 11: Thomas Mapfumo & The Blacks Unlimited: 'Kuvarira Mukati (Suffer in Silence)'
Mapfumo is the originator of the Chimurenga style from Zimbabwe, symbolic of Zimbabwe's independence. The unchanging four-bar chord pattern would be fun to work out and recreate with a similar constantly-moving quaver figuration.
Track 12: Tri Nguyen: 'Sadness of the South'
Here we have a Vietnamese zither. The feel of the music is provided by the mode; get students to work out which pitches are used.
Track 13: Budapest Klezmer Band: 'Jidi Mitt'n Fiddl'
This track has all the theatricality of klezmer. Listen out for the exuberant clarinet playing and the dramatic changes of tempo. You can find the lyrics and translation online; it would be a lot of fun to learn as a class song.
Track 14: Brenda Wootton: 'Lamorna'
Wootton was a legendary Cornish folk singer and poet. This is a Cornish adaptation of a northern English song. The Cornwall Heritage Trust provides sheet music and a backing track online, so you can sing and play Lamorna in class.
Track 15: Folk Ensemble of the Presidential Orchestra: 'Zhez Kiik'
Try following the changes of metre in this piece, which is from Kazakhstan. The chords are limited to D, G and A, so you could work out the changes and play along, although it is anything but predictable!
This article appeared in the January 2020 edition of Music Teacher magazine, which provides music educators with invaluable ideas for teaching, including substantial online lesson materials and a range of practical features. To celebrate their world music issue, Music Teacher magazine is offering Songlines readers an exclusive 20% discount. Subscribe today using promo code SON20MUT to take advantage of this special offer. Subscribe today: http://bit.ly/2T5OMgr