Gilberto Gil
Profile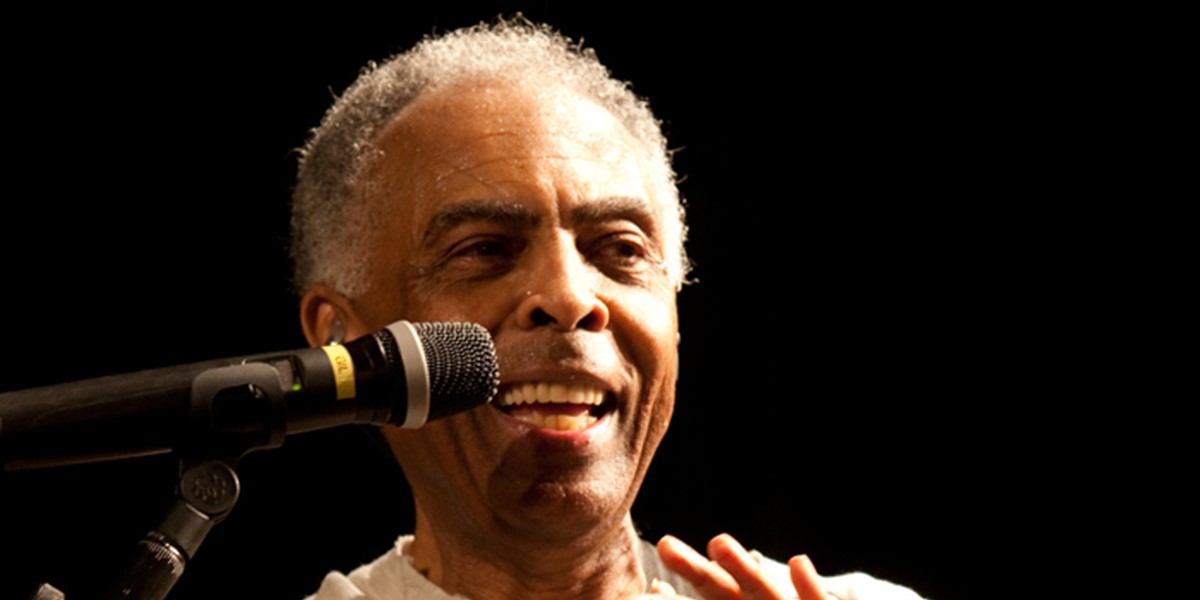 (Photo: Marcos Hermes)
Born: 1942
Related Artists:

Caetano Veloso

,

Maria Bethânia

,

Carlinhos Brown

, Gilberto Gil
Related Countries: Brazil
Related Genres:

Tropicália

,

MPB
Gilberto Gil is one of the founders of the tropicália movement, which mixed rock, R&B, reggae and Afro-pop mixed with samba and bossa nova and shook up Brazil's pop culture
---
In the mid-1960s Gilberto Gil emerged alongside Caetano Veloso as one of the founders of Brazil's revolutionary tropicália movement. Fusing global and local influences, Gil fashioned an invigorating new musical language in which rock, R&B, reggae and Afro-pop mixed with samba and bossa nova to turn Brazilian popular culture on its head.
Born in 1942, his singing and composing career began in his native Bahia, the region that has long been the epicentre of Brazil's cultural links with its African roots. His first hit as a solo artist came in 1968 but that same year he was imprisoned by Brazil's military junta, which regarded the radical eclecticism of his music as a threat to the innate conservatism of the country's old guard.
In exile in London, Gil's music grew even more expansive and progressive. It was a key stage in his musical development and on his return to Brazil in 1972, he recorded a prolific series of brilliant albums on which he linked the roots of Afro-Brazilian culture to the wider diaspora of black music from Jimi Hendrix to Bob Marley.
After years operating as the voice of Brazil's dispossessed, in 2003 at the age of 60, he joined the Brazilian government as Minister of Culture. He held the post with distinction for five years but never stopped making compelling music and his 2004 release Eletracústico won a Grammy as best contemporary world music album. He emerged from his office with his integrity and his muse intact and continues to record and tour as Brazilian music's most influential ambassador.