Hariprasad Chaurasia
Profile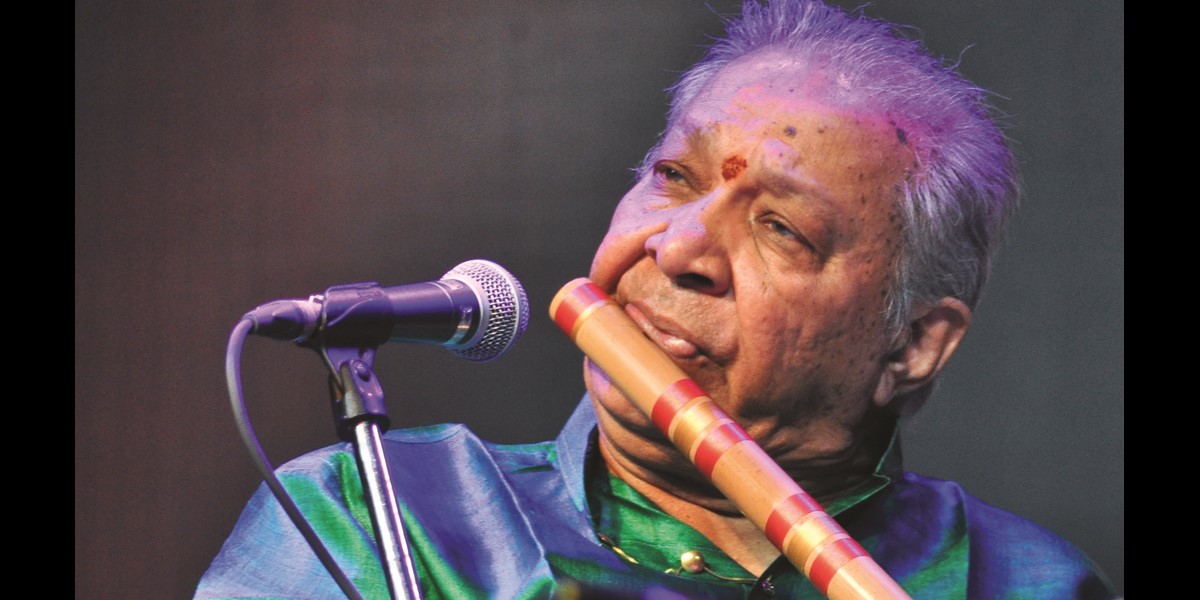 Born: 1938
Related Artists:

Amjad Ali Khan

,

Ravi Shankar

,

Shivkumar Sharma

Related Countries: India
Related Genres: Hindustani
Hariprasad Chaurasia is a well-respected master of the bansuri (bamboo flute), who helped introduce the instrument into Indian classical tradition
---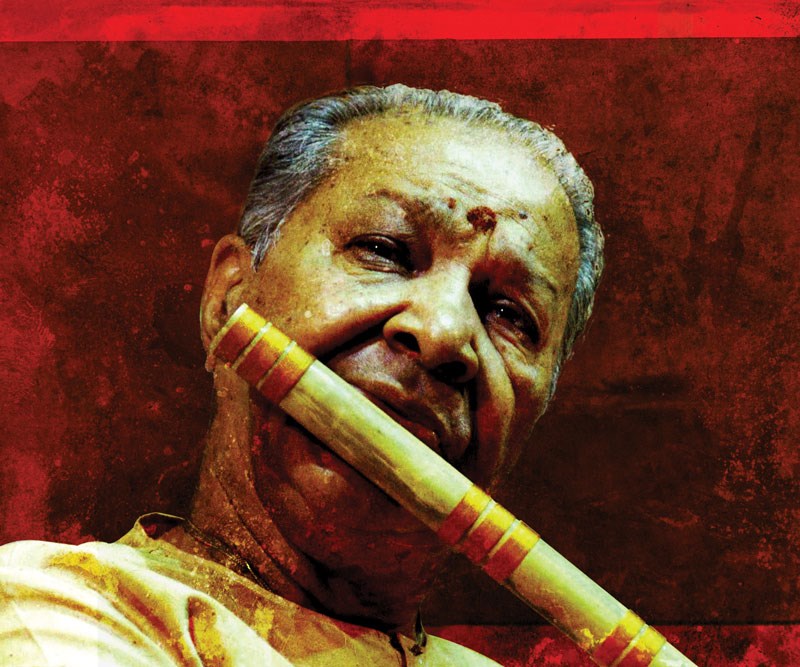 Hariprasad Chaurasia transformed the bansuri (Indian wooden flute) from a folk instrument into a respected vehicle for expressing the most virtuosic traditions of Indian classical music. In the process, he has become one of the world's great soloists with a style that is rooted in a rigorous technique and yet which is individual and playful at the same time. 
Born in Allahabad in 1938, his father was a wrestler and Chaurasia was set to follow in his footsteps until he heard Pandit Bholanath Prasanna playing the flute on All-India Radio at the age of 15. He was transfixed and began taking lessons from the maestro without his father's knowledge. 
By 1961 he was in Mumbai playing on numerous film soundtracks, although he soon realised that the routine Bollywood productions of the day were not stretching him musically. Under the tutelage of Annapurna Devi, then the wife of Ravi Shankar, he set about transforming himself into a classical musician: she even instructed him to start playing left-handed on the grounds that he needed to re-learn from scratch.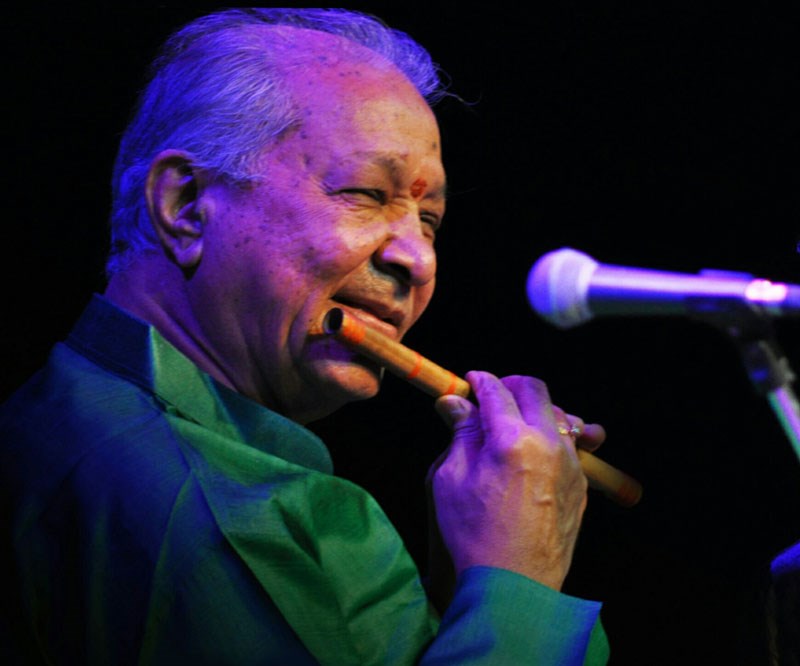 He went on to become the most accomplished flautist in India, touring and recording with Ravi Shankar and with George Harrison and John McLaughlin.  
However, his greatest collaborations have come with the santoor player Shivkumar Sharma, with whom he worked under the banner Shiv-Hari, scoring numerous films and writing memorable songs for Bollywood playback singers such as Lata Mangeshkar.  
Like all great Indian classical musicians, he is deeply committed to passing on his expertise and in the 1990s set up a school for flautists run on traditional lines with students living and learning with their guru.