Johnny Kalsi
Profile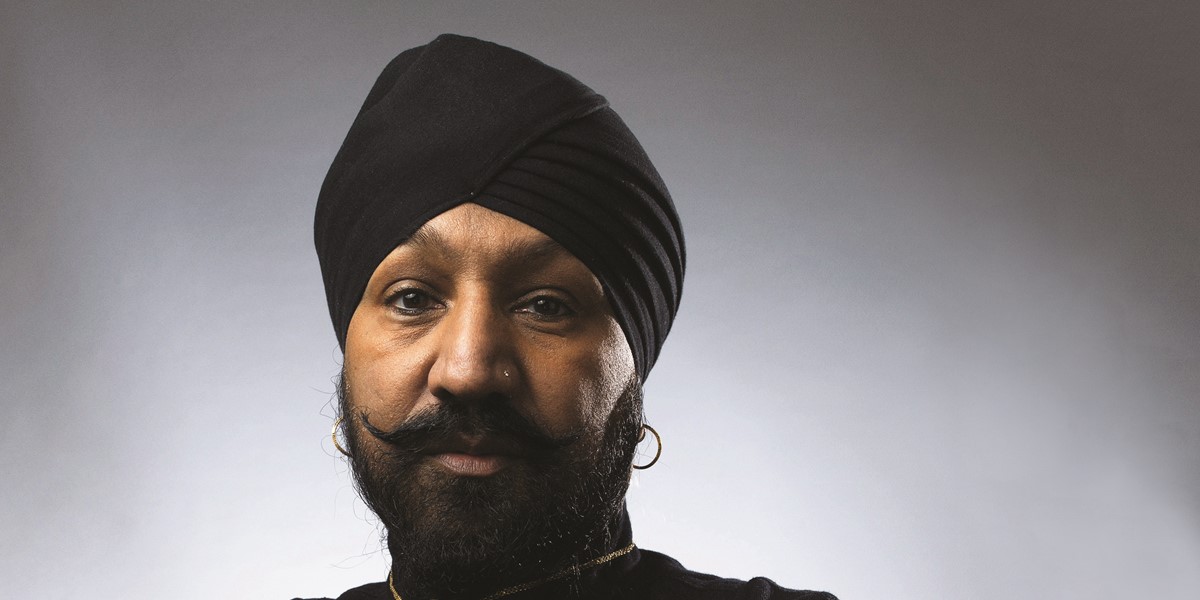 Photo: Tom Oldham
The British Indian drummer Johnny Kalsi has done more for the popularity of the Punjabi double-sided barrel drum known as the dhol than anyone else
---
Johnny Kalsi's name is synonymous with the Punjabi double-sided barrel drum known as the dhol. The drum lends bhangra its distinctive sound and the British-born Kalsi is today not only the best-known exponent on his instrument but the busiest dhol player in the world.  
Raised in London's Sikh community, he began playing tabla at the age of seven and graduated to a standard western drum kit at school. The dhol was added to his repertoire when he joined a local bhangra band at 14 – he auditioned on tabla but when the band told him they wanted a dhol player he made the switch and never looked back.  
Within two years he was playing with Alaap, the biggest bhangra band of the day. During the heyday of electronic global dance fusion in the 1990s he played with Transglobal Underground and Fun-Da-Mental. That led to him guesting with the Afro Celt Sound System. He subsequently became a full member and when the group reformed for the 2016 album The Source, Kalsi's dhol was at the forefront of the sound. He also became a key part of Afro Celts founder Simon Emmerson's Imagined Village project, which reinvented British folk music for our multicultural times. 
Kalsi's dhol has featured on recordings by everyone from Peter Gabriel and Nusrat Fateh Ali Khan to Avril Lavigne and the Kaiser Chiefs. He also leads his own group, The Dhol Foundation, with a fluctuating and thundering line-up that can include up to 30 drummers, while the Foundation's inventive albums feature a host of guest artists, including Natacha Atlas and Michael McGoldrick.