Nitin Sawhney
Profile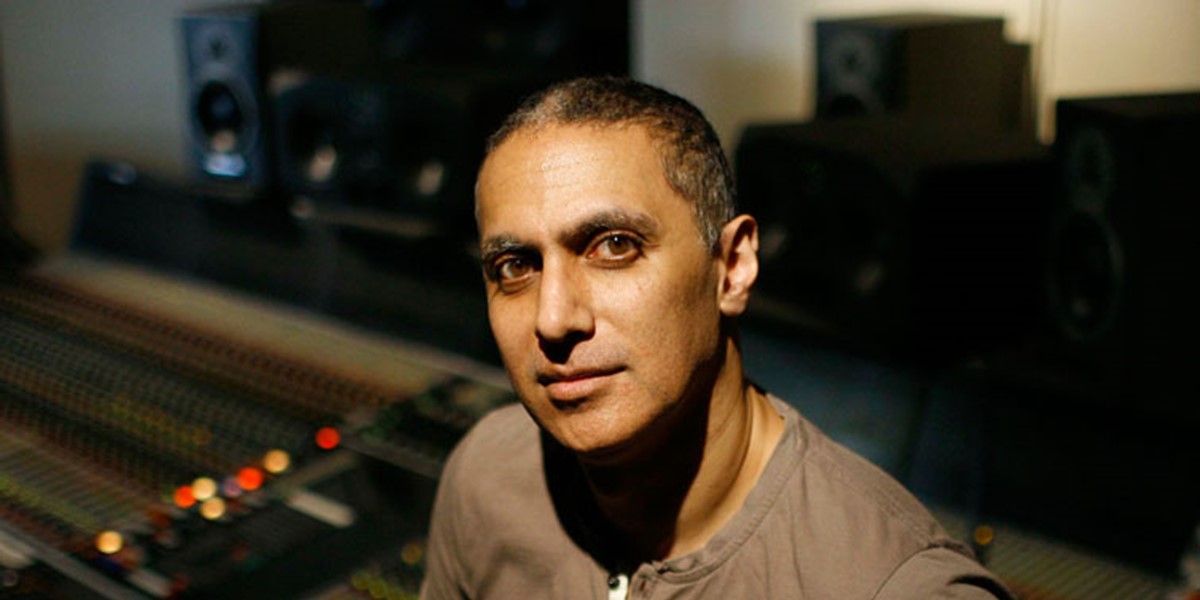 Photo: Morah Geist
Born: 1964
Related Artists:

Talvin Singh

,

Asian Dub Foundation

, Nitin Sawhney
Related Countries: UK
Related Genres:

British Asian
The influential British Indian musician and composer Nitin Sawhney experiments with various influences including Indian forms, flamenco, hip-hop, drum'n'bass, jazz, classical, rock and electronica
---
'Composer, producer, obsessive musician and molecular accident' is how Nitin Sawhney describes himself on his Twitter profile but the word 'polymath' probably covers it.
He could also have added songwriter, multi-instrumentalist, director, conductor and social commentator. He's composed for theatre, film TV, ballet and video games, conducted the London Symphony Orchestra and worked the clubs as a pioneering DJ. He was part of the Goodness Gracious Me comedy team on BBC TV and has his own series on BBC Radio 2. His high profile collaborators include Paul McCartney, Sting, AR Rahman, Brian Eno, Anoushka Shankar, Jeff Beck and Shakira, among countless others.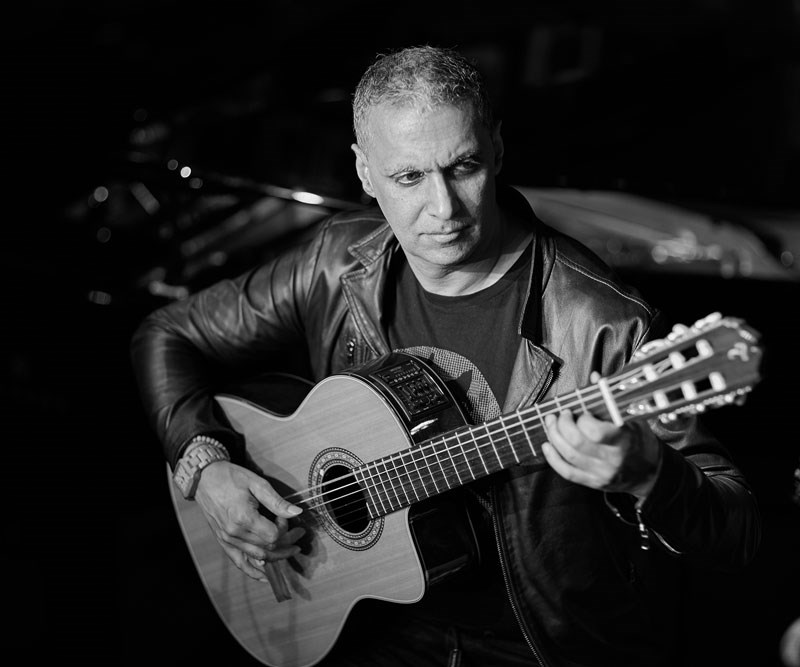 Born in Rochester, Kent, in 1964 to Punjabi immigrant parents, Sawhney grew up playing classical piano, took up flamenco guitar and studied tabla, while his parents' eclectic record collection exposed him to Indian classical music, Cuban and Brazilian rhythms and Miles Davis.
His first steps as a performer included youth orchestras, punk, rock and funk bands and jazz quartets. By the mid-1990s he was in the vanguard of the emerging 'Asian underground' movement, alongside Talvin Singh, with whom he briefly played in Tihai Trio.
His dozen solo albums have ranged over a broad spectrum of styles, a constantly shifting palette of Western and Asian musical tropes in a bold and inventive hybrid which might loosely be dubbed 'world music fusion', although it's a phrase that hardly does justice to his polyglot musical vocabulary.
If there is a unifying thread to his blending of Indian forms, flamenco, hip-hop, drum'n'bass, jazz, classical, rock and electronica it lies in a spirit of openness, sonic adventure, and intellectually curiosity.