Friday, November 1, 2019
What next for the record label?
The record industry is in a state of flux, with many labels struggling to keep up with the rapidly changing marketplace. Yet there are artists and labels still riding the wave and who are unanimous about their ultimate motivation – making great music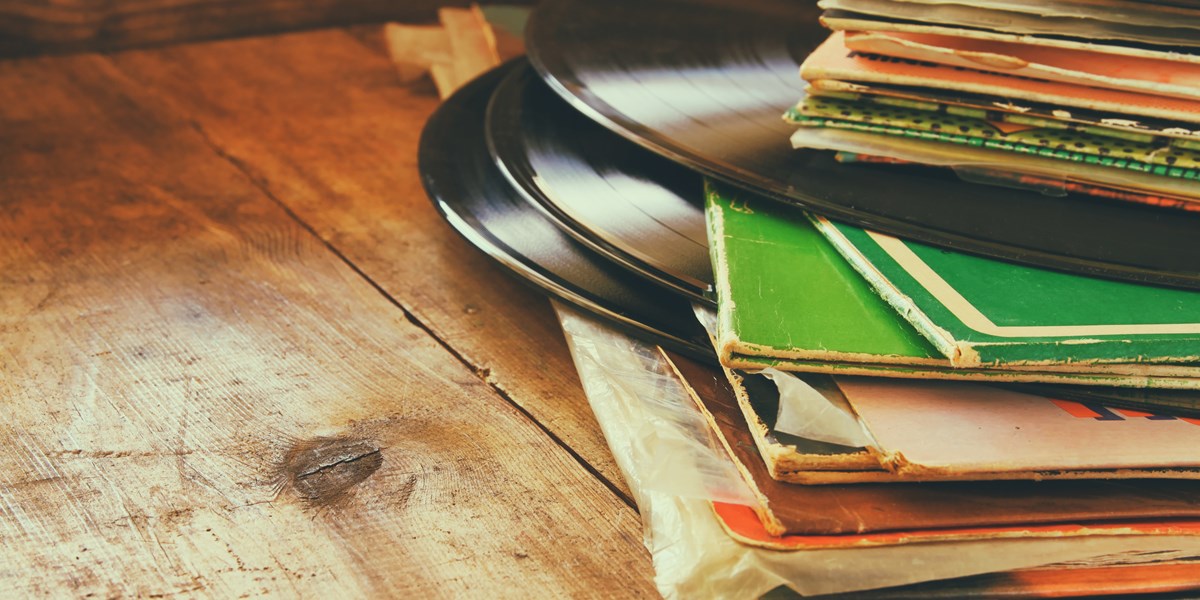 The year 1999 was an important one for music. French disco was omnipresent, with Daft Punk and Cassius ruling the charts. That spring also saw the publication of the first ever edition of Songlines. Arguably the most significant alteration in the musical landscape, however, was the foundation of Napster. The newly democratised powers of the internet were formalised by Shawn Fanning and Sean Parker, whose model radically repurposed how music was shared and consumed. This new frontier soon led to rallies against piracy – with metal band Metallica famously taking the peer-to-peer file sharing network to court in 2000 – and a consequent purchase model for MP3s, popularised by the creation of iTunes in 2001.
Twenty years on from this pivotal moment, change has become the new constant. This landscape is now an ever-shifting vista, and as a result it has become increasingly challenging for artists and record labels to stay ahead of the curve. While the big three – Universal, Sony and Warner – have managed to maintain a monopoly through both their substantial catalogues and lucrative, high-profile artists accruing large sums, independent labels that foreground folk music from across the world have had to adapt and diversify.
Five experts in the field – independent label owners, producers, and musicians – discuss here the music industry's current state, their refreshing approaches to the challenges at hand, and their future ambitions.
"There's no money in running a label," says Andy Bell of Hudson Records. "I do it because I want those records to get out into the world." Passion is key in this climate, and this is especially true for small label owners. Bell is perhaps best known for his work as a record producer – for albums by Bellowhead, Jon Boden, Karine Polwart and The Lost Words: Spell Songs project – however he realised a few years ago that he had a knack for helping artists achieve their goals. The label, named after his dog Hudson, is focused on developing a community of artists and listeners alike. The importance here is to create a recognisable aesthetic, while managing the business side effectively. Artists no longer receive huge advances, and CD sales have been declining progressively. Over the past few years the label has shown due care and forward planning, and this has resulted in fashioning something long-lasting.
"The idea behind the label was to curate artists and records that work well together," says Bell. "They could then blossom and draw people in further down the line. At the centre of all our releases is a close-knit family of artists. I have to think how new signings might fit into the jigsaw. Someone who buys the Kings of the South Seas album, for example, (Franklin, reviewed in #135) might then be drawn to the latest Jon Boden project."
This notion of crafting a label identity is also of value to Jacob Edgar, who runs Cumbancha Records out of a remarkable studio space in Vermont, US. Founded in 2006, Cumbancha was set up owing to Edgar's hunger to foreground new artistry. Having been the head of research for Putumayo since 1998, Edgar's new label offered him a chance to collaborate with artists directly and highlight exciting work.
"There are certain criteria I look for," Edgar says. "It has to start with the music. I want it to be something that people can listen to without knowing anything about it, but it still manages to resonate with them. Music can bring people from different backgrounds together, and carry a wider message." This was gloriously evidenced by Port-au-Prince collective Lakou Mizik, who entertained a flight of passengers stranded at Chicago O'Hare Airport. While most present were unfamiliar with the artists, their dynamism was met with remarkable enthusiasm from the delayed passengers. "That was a great moment," remembers Edgar. "It also came at the time when Trump was defaming 'shithole countries,' and Haiti was one of them."
These chance happenings can't always be relied upon, however. There's a continual focus upon getting music to the right audience in the most effective and economical way. Cumbancha's Discovery series – set up in 2009 – is run as a joint venture, with new artists and Edgar working on a 50/50 net profit deal. This has allowed Edgar to take more risks with the music that he loves and, in many cases, these deals are financially lucrative for the artists who share in the success of the sales. The latest artist to be featured in the series is Sangit, an Israeli producer and percussionist. For Edgar, getting the visuals and representation right at an early stage is key.
"The artwork is important now, more than anything. Videos, too. They have to set the stage for the artist's look and feel." Sangit's forthcoming album Librar features the vocal talents of Kadi Coulibaly, and the debut video of 'Ma Mamuso' is the first thing you see on Cumbancha's website. It's striking and quickly conveys what Sangit has to offer. Previous alumni of the Discovery Series include Nigerien musician Bombino and Luísa Maita. It's a formula that is evidently working, and demonstrates a pragmatic approach to the current economic environment.
One key factor that hasn't been attended to so far is the 'S' word – streaming. While the RIAA's (Record Industry Association of America) mid-year report showed positive signs for vinyl – with scope for the format to outsell CDs by the end of the year – physical sales (for CD and vinyl) at present only make up four per cent of the revenue garnered by labels. Following Napster's move to online sharing, and iTunes dominance during the early 2000s, Spotify (set up in 2006) and Deezer (in 2007) offered a rental, rather than purchase model, that has had a substantial impact on labels and artists alike. But while many adopt a sneering attitude to this environment, there is scope for it to be beneficial, particularly for emerging markets and accessibility across the globe.
Martin Goldschmidt, of Cooking Vinyl, has been in the industry for over 30 years, and has seen these changes unfold first hand. Cooking Vinyl offered one of the first artist service deals to Billy Bragg in 1993, and Goldschmidt helped artists through the online transition with his distribution company Essential, later bought by Sony. "It was very much on the cusp, at the time. The interesting thing is that most people were worried [about streaming] and how much they would earn per stream. We saw the opposite; we saw the opportunity. We embraced it early on, and it's worked out quite well. A lot of people go on about piracy, act like an ostrich and put their head in the sand. There are still problems in the value gap, and there always will be, but streaming is becoming profitable."
One of Goldschmidt's most recent successes has been with Palestinian artists. In the early 2010s he visited Israel for a showcase event and was determined to meet some musicians in the Palestinian parts of the West Bank: "I was in shock at the stories I heard, the music I saw. If there's an expo in Tel Aviv, why can't we have one for Palestinian musicians?" The third iteration of the Palestine Music Expo (PMX), co-founded by Goldschmidt took place earlier this year, and a huge variety of artists performed including techno DJ SAMA' and LGBTQ+ activist Bashar Murad. For Goldschmidt, much of these artists' success has actually come through the democratising nature of streaming – and YouTube – for the dissemination of their work.
"Spotify has just launched in the Middle East and Palestine. It made a huge difference for Le Trio Joubran and DAM who now release through Cooking Vinyl, and their work has been featured in a number of playlists. When we released 47SOUL's album, Spotify wasn't available [in the Middle East] and we could see the difference."
This question of accessibility versus financial viability is a tricky one to unpack. While the rolling out of Spotify across the Middle East has definitely helped Cooking Vinyl's artists, profits in the streaming world are often contingent on securing playlist time. This is essentially because of the low level of money per stream that an artist receives. RIAA statistics from 2017 suggested that artists receive around $7.50 per 1,000 streams, but this fluctuates and is dependent on each artist, and the revenue afforded to musicians from the streaming platforms' wholesale profits. To succeed in streaming, then, artists require a wide level of exposure, and this is where playlisting comes in. Playlisting can quickly accrue thousands, or even millions, of streams for an artist, and this has profoundly affected the marketplace. These concerns are readily referred to by Goldschmidt: "Playlists nowadays are like getting on Radio 1 or Radio 2 in the 1980s. They're crucial. When Spotify first came about, our artists were resistant, but now most are willing to find a way to get their music heard."
Being added to a playlist can often result in a huge amount of listens for artists, and consequent remuneration. Because of this, there has been discussion around the legitimacy of signing artists whose work would easily fit into a playlist model. For Amanda Jones, label manager of Real World Records, which is marking its 30th anniversary this year, it has always been about the music. "I think if you try and create music for a Spotify playlist, you end up losing your focus. I wouldn't say we ever tailor an A&R policy for making music for streaming."
While Real World solidified its position as one of the most important labels for global sounds in the 80s and 90s, a continued commitment to artistry has resulted in unexpected success stories in the digital age. Alongside the label's existing catalogue of over 200 releases, new material has been warmly received. The latest album from The Gloaming's Caoimhín Ó Raghallaigh and pianist Thomas Bartlett, for example, has received substantial playlisting ahead of its release. The self-titled project features Ó Raghallaigh on the Hardanger d'amore – a ten-string fiddle – and Bartlett on piano. "It's a beautiful project, and we didn't intend for this to happen. In retrospect, perhaps it just suits really well for people who enjoy listening to improvised instrumental music. I don't think they even expected – or cared – about selling anything. It was entirely instinctive. They went into the studio and let their imagination float free. It's so personal to them, but ironically it's been really successful in playlisting."
Folk troubadour Jim Moray possesses a similarly purist stance about putting the music first, but also acknowledges the difficulties faced in this ever-changing climate. Since recording his debut award-winning record Sweet England in 2003, Moray has released five further albums, all in varying formats. In Modern History appeared as a covermount on Songlines in 2010, while 2012's Skulk appeared without warning on Bandcamp – a resource also lauded by Jones and Goldschmidt – debuting at No 1 in the Bandcamp charts.
His last four records, including his latest, The Outlander, were made available to fans first, even before magazines and critics. "The bit I want to retain is it being about the music. For The Outlander, my audience can own the master files that I have. They're not downsampled at all. So the listeners can hear it how I hear it in the studio while I'm creating. And the guiding principle is I want the audience to access it before reviewers do. I want them to make up their own mind."
This personal touch has enabled Moray to keep a solid stream of income through digital sales that then helps finance physical distribution at a later date. But it also speaks to a wider concern, addressed by other contributors, to create a long-standing and committed community of fans. This sense of exclusivity creates a more intimate bond between artist and audience, and this is particularly important for a folk scene that doesn't have the reach of pop and dance records, and as a consequence requires artists to keep releasing material, and gigging on the live circuit.
"Folk is the only genre when you can be regarded as incredibly young when you're 40," Moray laughs. "So it's for the people who stick it out, really. There's a certain point where you graduate into being a fixture then a national treasure, and then [you are awarded] a medal for long service or something."
Reflecting on the thoughts and contributions from these artists, producers and labels, it seems nigh-on impossible to tie down a 'right or wrong' way to succeed in today's industry. But perhaps it is this impossibility that is the critical point at hand. Rather than going one route, each label or artist's success is contingent on a level of flexibility, and pursuing a pathway that works for them.
In addition, there has to be an attentiveness to the movement and progression of the market. For Cumbancha and Edgar, keeping up with this rapid pace has almost become a full-time pursuit: "Part of what I see as my job is constantly educating myself. I am learning about new tools, new technology, fresh ways to generate revenue. I see my role as a constant process of learning." Being able to synthesize an astute understanding of the marketplace and a core commitment to creativity is tough, but it's the reality of the field.
For artists, the climate has irrevocably changed. Jim Moray recalls selling over 1,000 units of his debut record Sweet England after it picked up a number of accolades at the BBC Folk Awards. "The next morning we got a panicked call from HMV Oxford Street. They had sold out and needed some more straight away. I can't imagine that happening for anybody [now], especially not a folk or world artist. I'm lucky to still be able to do this job, but it's a very different role from the one that I started doing."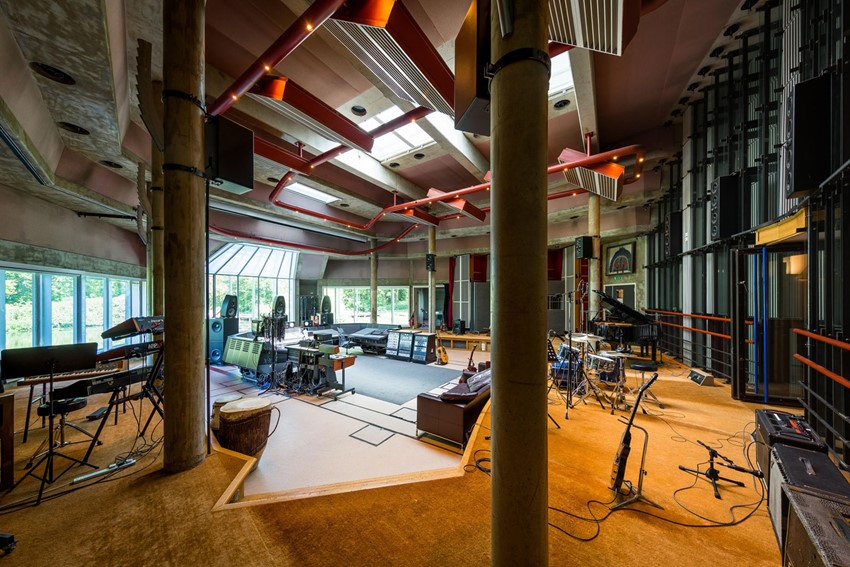 If there was a singular factor that could tie these experiences together, though, it's about building a community. At Real World Records, the famous 'Big Room' studio is the hub for the extended community of musicians who pass through its doors. "It's a really fertile environment," says Jones. And for Bell and Hudson Records, success has similarly been secured through fashioning an 'ecosystem' of individuals who can help artists realise their goals, diversifying revenue streams in new and exciting ways. Their strength is collaboration, as demonstrated by a number of shows with The Nest Collective, acoustic campfire gigs with Jon Boden, and a label takeover at this year's Folk on the Tyne festival at Sage Gateshead that featured Karine Polwart and the Furrow Collective.
While we are well and truly within a digital age that can often seem impersonal, there is always a community of listeners willing to engage and get involved with the music. "Thirty years ago the internet didn't exist," says Jones. "We had to communicate by sending faxes! And while this is a whole different field, we absolutely have to let the artists be free creatively. There's still an excitement for new artists and for new music. It's our job to get it to as many people as possible." The job now for us, as listeners, is to continue to support this creativity. Be it through going to shows, purchasing albums, or simply telling other like-minded individuals about an artist's catalogue, this is the only way to ensure that labels and artists can continue to do what they do best: make great music.
This article originally appeared in Songlines #152. Never miss an issue of Songlines – subscribe today!