Thursday, January 31, 2019
Djivan Gasparyan: A Beginner's Guide
If there was one sound emblematic of Armenia it would be the duduk. Simon Broughton appraises the career of the instrument's most famous exponent who has just turned 90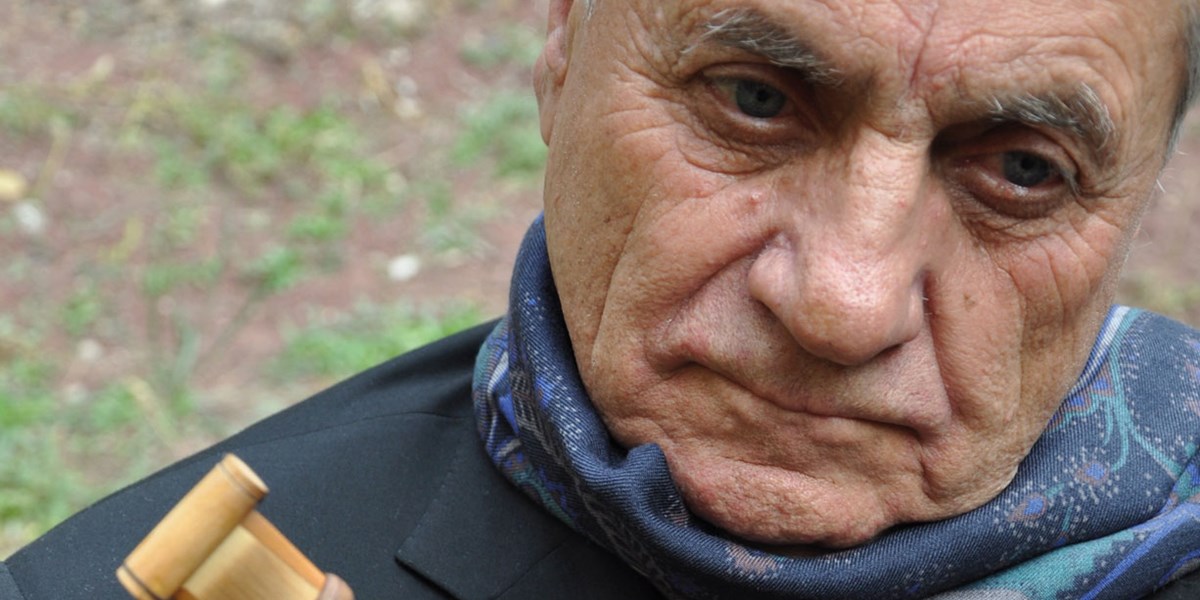 There can surely be only one musician who's played for Stalin, Peter Gabriel, Hans Zimmer and Nelson Mandela. Oh, and also for the whole of Europe on the Eurovision Song Contest. He's Armenian duduk player Djivan Gasparyan who has put his instrument – a humble folk oboe carved out of apricot wood – firmly on the musical map. It's an instrument that is unmatched in evoking a plangent longing and ancient melancholy, which is why he's so often been called on for film soundtracks including The Crow, The Siege, Gladiator and Blood Diamond among others.
Gasparyan was born in 1928 in the village of Solak near the Armenian capital Yerevan. He fell in love with the duduk aged eight years old when he heard them accompanying silent films in the cinema. "The films didn't interest me much," he says. "I was riveted by the music and its extraordinary ability to express the right feelings through the duduk." Makar Makarian, one of the cinema musicians, gave Gasparyan a beaten-up old instrument and explained the process of circular breathing necessary to play the accompanying drone part. Gasparyan practiced for months and then went back to him and played. "He looked at me in amazement and said 'If you can play like that on that old instrument, try this.' And he pulled his own instrument out of his pocket. That was how it all started." So it's only fitting that film soundtracks have been an important part of Gasparyan's career.
His childhood was tough. In 1941, when Gasparyan was 13 years old, his mother died and his father was sent away to fight at the front. "With mum gone and dad fighting, I played on the streets for bread to support my brother and sister and myself. I learned that the power of the duduk comes from the expression you put into it."
After the war, Gasparyan played in front of Stalin in 1948 when he was selected to represent Armenia in a show by all 15 Soviet Republics at the Kremlin. "I was presented with a watch engraved with my name in a red box," Gasparyan remembers. But as a young musician in need of cash, he had to sell it. He joined the Tatoul Altounian National Song and Dance Ensemble where he played for nearly 40 years, started touring in Europe during the 50s and played in the US for the first time in 1959.
Traditionally a duduk player (dudukahar) is accompanied by a second duduk holding a drone (damkash) and often joined by a drum (dhol). Gasparyan recorded Armenian Folk Tunes, his first solo album for the Soviet label Melodiya in 1983 (with Vachagan Avakian on drone), which was then released as I Will Not be Sad in this World on Brian Eno's Opal Records in 1989. It was dedicated to the 25,000 or more killed and hundreds of thousands injured and made homeless in the Armenian earthquake of December 1988. This was when Gasparyan's deeply emotional music was first widely recognised in the West. The instrument has a limited range of a little over an octave, but Gasparyan puts it to telling use on this very melancholy record.
➤ This article originally appeared in Songlines #144. Find out more about subscribing to Songlines
Armenia became independent in 1991 and, thanks to Gasparyan, the duduk has become a symbol of the rugged mountainous country at the edge of Europe with its tragic history and genocide of 1915. In the 90s, Gasparyan started touring on a regular basis as a solo artist and with a duduk quartet he created. The idea is rather Soviet, taking the concept of a classical string quartet and arranging music for four duduks of various ranges. In this chamber-like ensemble, the sound can be extraordinarily beautiful and has been imitated by many others – notably Norayr Kartashyan & Menua who showcased at WOMEX in 2018.
Gasparyan has recorded with several different record companies over the years, including Traditional Crossroads and Real World, although his most interesting releases were with the German label Network.
His many international collaborators have included Nusrat Fateh Ali Khan, Hossein Alizadeh, Ludovico Einaudi and Kronos Quartet as well as rock'n'roll royalty like Brian May, Annie Lennox and Peter Gabriel, who has described the duduk as "beautiful, tragic and hopeful." But perhaps the most unlikely was an appearance in Istanbul with Swiss harpist Andreas Vollenweider and then recording an album in Istanbul with Turkish guitarist Erkan Oğur. It's a beautiful record which transcends years of tension and mistrust between the two countries. Gasparyan's grandfather was killed in the Armenian massacres in eastern Turkey in 1915.
Gasparyan taught for many years at the Komitas Conservatoire in Yerevan so there's a whole generation of duduk players in Armenia who look up to him as a mentor and inspiration, including his grandson Djivan Gasparyan Jnr who now accompanies him on tour and performed at his 80th birthday concert in Yerevan. In 2002 he received the WOMEX Lifetime Achievement Award and in 2010 he performed in the Armenian entry in the Eurovision Song Contest, 'Apricot Stone' performed by Eva Rivas. He and Hossein Alizadeh brought their Endless Vision concert to London's Barbican Centre in 2012. Gasparyan will always be the musician who made the Armenian duduk what it is today.
Best Albums