Friday, February 1, 2019
Sharon Shannon: A Beginner's Guide
The Irish button accordionist from County Clare is known for her genre-crossing collaborations, taking traditional Irish music to places it's never been before. Michael Quinn looks back over her impressive career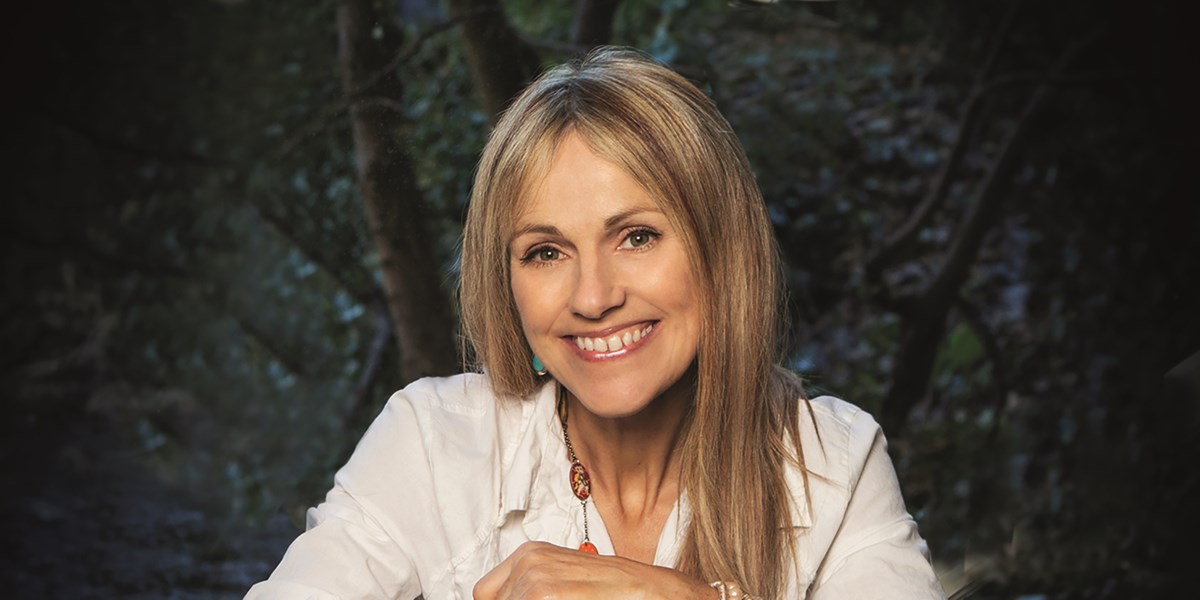 That she has transformed – and virtually single-handedly at that – the profile of the button accordion in Irish traditional music in the 27 years since releasing her eponymously titled debut in 1991 is surely a measure of Sharon Shannon's prowess with the instrument. Formidable technique delivered with seemingly effortless ease and an infectious delight in the delicately ornamented, dry-tuned timbre of the accordion's voice have become Shannon's signature. No less defining has been her inquisitive engagement with other musical traditions and genres in a mission to broaden the instrument's reach and appeal.
An ever-eclectic array of local and international collaborations has seen her endlessly eager to blend and broaden Irish music with elements as diverse as reggae and tango, new-wave American country, heavyweight symphony orchestras and a multitude of other styles in between. But whatever genre she ventures into, the bedrock of her music, Shannon insists, "is very rooted. It's true to the tunes and doesn't break any of the rules of traditional style." Underpinning it all is the distinctive accent of her native County Clare on Ireland's rugged Atlantic coastline.
The third of four musical siblings, she began performing in public aged eight, and made her first tour of the US with a band of friends, Disirt Tola, at 14. A more than capable fiddler – tutored by Frank Custy from Ennis, she cites one-time Bothy Band frontman Tommy Peoples as an influence – she's also been known to take up the melodeon and tin whistle with equally lightly executed dexterity.
Shannon served her apprenticeship in countless sessions, gigging with showband-style groups and touring with a production of Brendan Behan's The Hostage with the Galway-based Druid Theatre Company. She was in the first line-up of Arcady, ex-De Dannan bodhrán player Johnny 'Ringo' McDonagh's group, in 1988, where early bandmates included singer Frances Black and Patsy Broderick on piano.
A soloist who thinks of herself as an ensemble player, Shannon has been at the centre of a constantly mutating number of her own bands, most notably her eponymous Big Band, and The Woodchoppers whose members have included such hallowed names as Dónal Lunny on bouzouki and bodhrán, bassist James Blennerhassett and vocalist Dessie O'Halloran.
Her first taste of fame came in the folk renaissance of the early 90s, having joined The Waterboys at the end of the previous decade. When lead singer and songwriter Mike Scott decided he wanted to return to the band's early rock'n'roll sound, the die was cast for Shannon's departure and the launch of a solo career that has placed her at the forefront of contemporary Irish music-making for nearly three decades.
She hit the ground running with the self-titled Sharon Shannon – featuring contributions from Lunny, fiddler Máire Breatnach and bassist Adam Clayton from uber-rock icons U2 – in 1991. Its dazzlingly confident and playful virtuosity was matched by nimble, nuanced fingering and saw the album go multi-platinum in her native Ireland – the zydeco-accented 'Anto's Cajun Cousins' and an adrenalised cover of The Penguin Cafe Orchestra's 'Music for a Found Harmonium' are two of the disc's many highlights.
Out the Gap (1994) saw Shannon setting out her stall in no uncertain terms with reggae, calypso, dub and soul saxophone in a partnership with Barbadian guitarist and producer Blackbeard (aka Dennis Bovell). It sounded like what it was – the shock of the new – and seemed all the more welcome for it.
There was more experimentation and cross-fertilisation in Each Little Thing (1997), which revealed Shannon's new-found fascination with Latin America. If there had been doubts about the subtlety of the accordion before, Shannon's lively, lyrical style irrevocably laid them to rest in the surprisingly beguiling fusion of Chilean folk music and Fleetwood Mac in 'Kids' and a sensuous channelling of Serge Gainsbourg in an arrangement of Astor Piazzolla's 'Libertango' with Kirsty MacColl on vocals.
The Diamond Mountain Sessions gave Shannon her breakthrough in the US in 2000, aligning her with a generation that had come to define America's nascent alt-country movement – notably Jackson Browne, John Prine and Steve Earle. It also gifted her the Earle-penned 'The Galway Girl', the song with which she remains most associated.
She revisited Latin America in 2003 with Libertango, but two years later Tunes found her squarely back at home in Ireland and partnered by fiddler Frankie Gavin and multi-instrumentalist Michael McGoldrick. Reigniting her engagement with Irish traditional music, its more conventional aesthetic was mirrored by 2007's Renegade and more freely in 2009's Saints & Scoundrels. A rollicking rollercoaster ride, it found her reunited with The Waterboys and partnering with Jerry Fish and The Cartoon Thieves.
Branching out again, in 2012 she teamed up with the RTÉ Concert Orchestra for Flying Circus, a diversion that proved agreeably lyrical. Shannon's accordion weaves through orchestral textures with refreshing, liquid lightness while remaining wholly true to the meditative, rhythm-laced voice she inherited from her County Clare beginnings.
➤ This article originally appeared in Songlines #140. Find out more about subscribing to Songlines
Her most recent offering, 2017's Sacred Earth, saw Shannon's willingness to embrace the other and the new getting the better of her in a well-meaning offering otherwise redeemed by its sense of ambition and a luminous contribution from kora king Seckou Keita.
Such is her standing in Ireland that she has been afforded the rare accolade of having an edition of its most-watched and venerated television programme, The Late Late Show, dedicated solely to her, and she regularly fills out the prestigious National Concert Hall in Dublin. Regular gig-goers need no recommendation for seeing and experiencing Shannon in her element: live. But they may well have also encountered her in a different guise: a committed animal-rights campaigner, her mobile food truck, The Garden of Vegan (offering organic recipes devised by Shannon herself), is fast becoming a regular fixture on the UK's summer festival landscape. It neatly sums her up: food for the body, heart and soul.
Best Albums