Tuesday, January 22, 2019
Programme Released for the New Music Biennial 2019
By Tim Romain
Taking place in London and Hull across two weekends in July 2019, the New Music Biennial features 19 new commissions from a stellar line-up of artists. We pick out some of the highlights.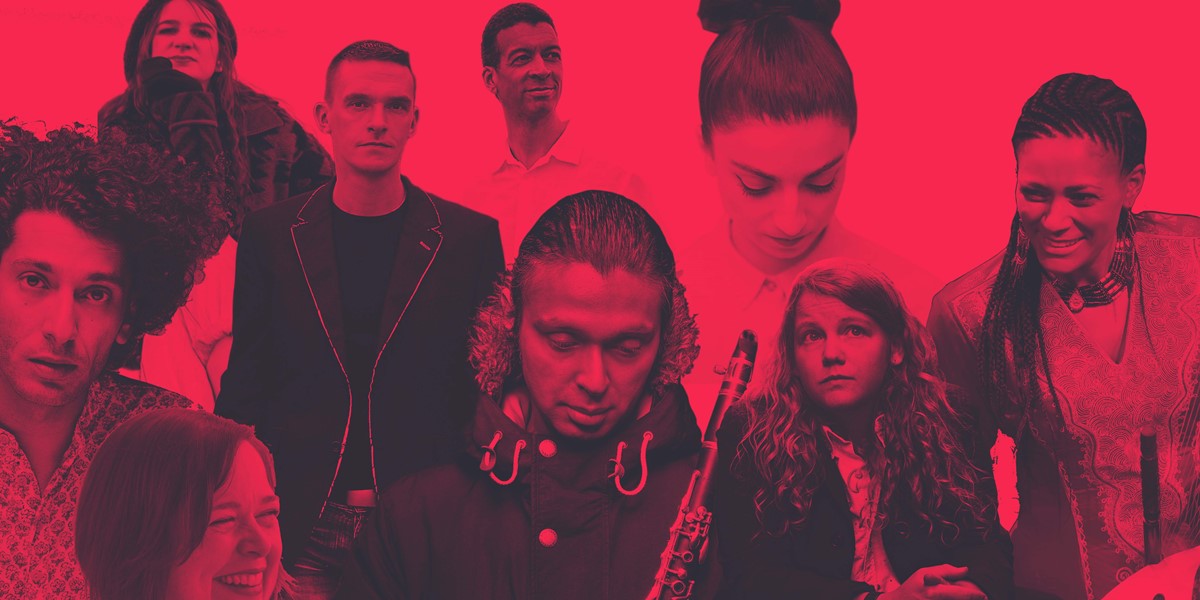 The programme for the PRS Foundation's New Music Biennial 2019 has been announced, and as in previous years, it contains some exciting works from a diverse range of composers and music creators. Taking place across two weekends on July 5-7 at the Southbank Centre in London, and on July 12-14 in Hull, the critically acclaimed free festival seeks to present a snapshot of the new music being made in the UK right now across different genres. This year features 19 specially commissioned works, each under 15 minutes, and each taking a novel approach to contemporary issues. We've picked out a few Songlines highlights:
The world's first female kora virtuoso, Sona Jobarteh combines the music of her West African griot heritage with the Western classical music of her studies in Sona Jobarteh Ensemble, a composition that explores and challenges the capabilities of different instruments from both traditions.
Arun Ghosh, clarinettist extraordinaire known for his lively brand of Indo-jazz will present AMBHAS, an outdoor project based on an ancient European ritual that will take place on the Humber and the Thames, featuring drums and wind instruments, with local participation planned in each setting.
Iraqi oud player and composer Khyam Allami has created an immersive sound installation in commemoration of civilians killed in recent wars across the Middle East, entitled Requiem for the 21st Century. Built from a collection of broken and decaying ouds, it will play recordings of an array of microtonal notes in patterns based on different maqams -– the modes of Arabic music.
365: Stories and Music is the fruit of an intriguing exercise in which James Robertson wrote a 365-word story each day for a year, to which Lau's Aidan O'Rourke responded by composing a new tune every day based on Robertson's tales. They will be joined by Kit Downes on harmonium.
Alternative Welsh folk group 9Bach present Yn dy Lais - In Your Voice in collaboration with drummer Andy Gangadeen, exploring miscommunication and misinformation in a bilingual, multimedia, and genre defying work, performed in Welsh with an added spoken word piece in English that will voice one interpretation of the song's meaning. 
Other commissions include a gamelan composition by Rolf Hind, an exploration into British-Jewish identity by Sam Eastmond, and collaborations with the BBC Concert Orchestra by poet Kate Tempest and turntablist Shiva Feshareki.
For the full programme and more details, visit the New Music Biennial website.