Tuesday, January 15, 2019
The kora music of Seckou Keita has been transcribed into sheet music
By Tim Romain
Transcriptions of the Senegalese griot's music will be premiered on January 15 at the Howard Assembly Room at Opera North in Leeds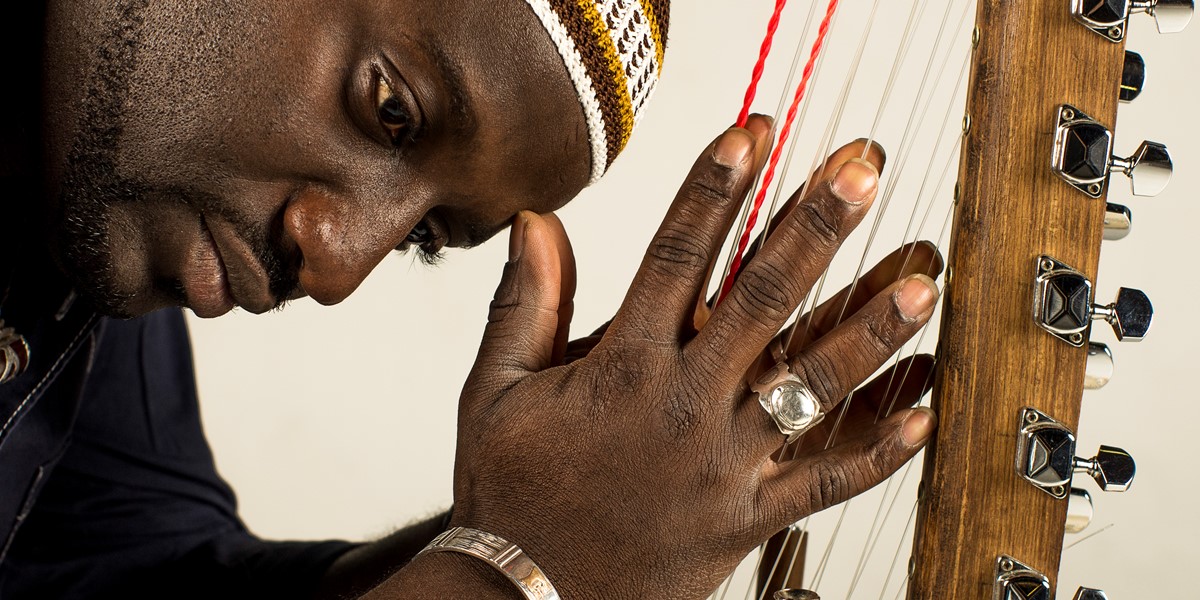 ©Andy Morgan
The music of Senegalese kora virtuoso Seckou Keita has been transcribed for Western instruments for the first time in a groundbreaking new project from UK arts organisation Opera North together with musician and composer Alex Wilson.
Having been accumulated over a centuries-old oral tradition passed on through hereditary griots, the music will now be published over eight books of sheet music – a long-held ambition for Keita, who was seeking ways to preserve his tradition for the next generation:
"I've been dreaming of doing this for a long time, of allowing them to get their hands on my music, without needing a kora, or being in a griot family or whatever. Just open the book, read it, play it. I realised that if did that with my music, it would travel more. It would live longer than I will live."
The world premier of the transcriptions will be performed by Sinfonia Cymru musicians Abel Selaocoe (cello) and Helen Wilson (flute), award-winning jazz pianist Zoe Rahman, and Paul Moylan (double bass), in a twilight concert at the Howard Assembly Room at Opera North, Leeds, on January 15 2019.
For more information and for tickets, visit the Opera North website here.
Watch