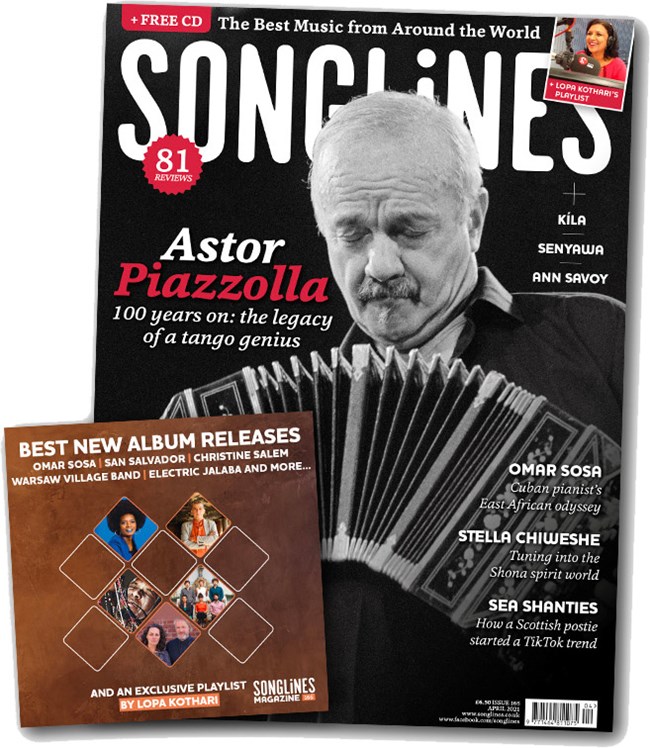 April 2021 (#166)
The April 2021 issue (#166) of Songlines is now on sale. This issue's cover star is Argentinian tango composer and bandoneón player Astor Piazzolla, born 100 years ago.
Other features include an interview with experimental Indonesian duo Senyawa; mbira player Stella Chiweshe talks Shona spirituality; Cuban pianist Omar Sosa reminisces about his fact-finding mission to East Africa; a Beginner's Guide to Irish band, Kíla, plus all the latest news, online streamed concert reviews, CD and world cinema reviews.
This month's exclusive 15-track Top of the World album (available as a CD and download) includes Warsaw Village Band, San Salvador, Christine Salem and Electric Jalaba, plus an exclusive playlist by BBC Radio 3 presenter Lopa Kothari, featuring music by Abida Parveen, David Byrne & Caetano Veloso, Martha Wainwright and others.