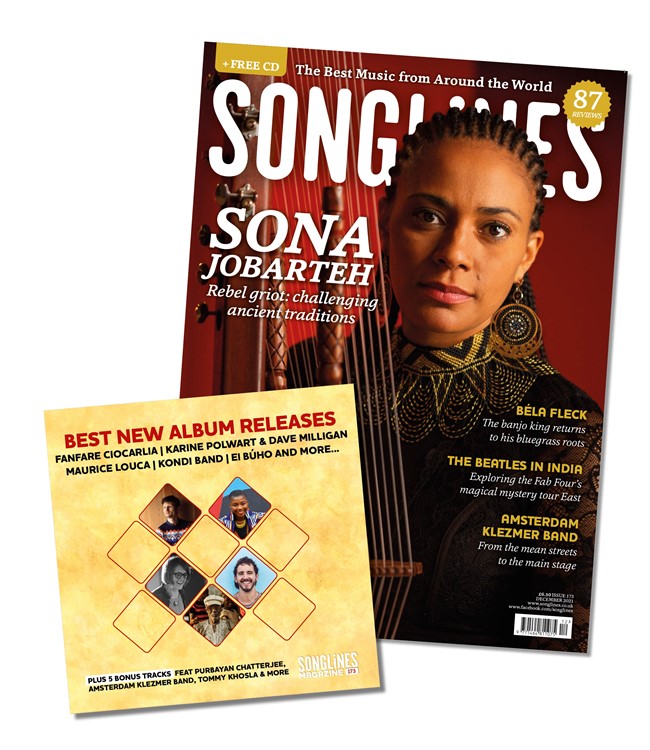 December 2021 (#173)
The December 2021 issue (#173) of Songlines is now on sale. This issue's cover star is Gambian kora player Sona Jobarteh, who talks to Songlines about how she's revolutionising the griot tradition. Other features include interviews with banjo king Béla Fleck, who returns to his bluegrass roots on his latest album, and with sitar maestro Purbayan Chatterjee about his star-studded new release; exploring The Beatles' love affair with the music of India; a Beginner's Guide to Amsterdam Klezmer Band, who are celebrating 25 years together; a My World interview with Fun-Da-Mental's Dave Watts; plus all the latest news, concert reviews and listings, CD, book and world cinema reviews.
This month's exclusive Top of the World album (available as a CD and download) includes Kandy Guira, Fanfare Ciocarlia, Maurice Louca and Karine Polwart & Dave Milligan, plus an extra five bonus tracks featuring music by Dudu Pukwana and Gro Marie Svidal.