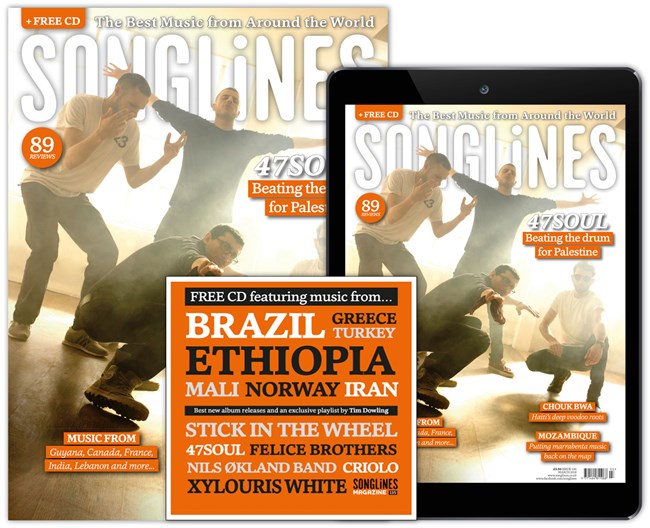 March 2018 (#135)
Introducing the March 2018 (#135) issue of Songlines

Our cover feature artists this issue are 47SOUL, the Middle Eastern band who have been wowing audiences around the world with their electrifying live shows.
Other features include interviews with Haitian roots band Chouk Bwa, Scottish folk singer, Alasdair Roberts and sitarist Niladri Kumar; a report from Mozambique and its inaugural Music Meeting; a Beginner's Guide to the French multi-instrumentalist Thierry 'Titi' Robin; Introducing Ariwo and Ghost of Paul Revere, plus the latest CD, book, world cinema and live reviews.

The digital edition also includes streamed excerpts from our Top of the World CD including 47SOUL, Criolo, Xylouris White and Stick in the Wheel, as well as a guest playlist from the Guardian columnist and author, Tim Dowling, featuring music from Ola Belle Reed, The Felice Brothers and others.