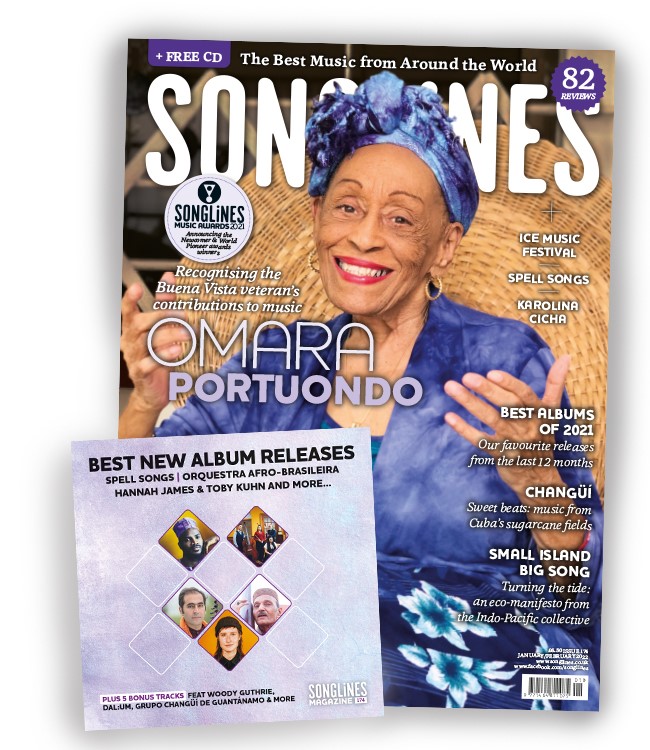 January/February 2022 (#174)
The January/February 2022 issue (#174) of Songlines is now on sale. This issue's cover star is veteran Cuban singer Omara Portuondo, recipient of the World Pioneer Award in our Songlines Music Awards 2021, as we celebrate her impressive career and legacy. Other features include our round up of the best albums from the year; an interview with the Spell Songs folk collective ahead of their second release; a deep dive into the music from Cuba's sugarcane fields, changüí; a Beginner's Guide to Scottish singer Karine Polwart; a My World interview with South African singer-songwriter Jeremy Loops; Introducing Barbora Xu and Auka; plus all the latest news, concert reviews, CD and world cinema reviews.
This month's exclusive Top of the World album (available as a CD and download) includes Ebo Krdum, Hannah James & Toby Kuhn and Ustad Saami, plus an extra five bonus tracks featuring music by Woody Guthrie, Dal:um and Karine Polwart.